Huntsville, AL, USA
Find Other Singles In
Alabama!
Curious
Arrrrggh, where's me booty? lol had too... Generally laid back in me hammock on my ship, taking it easy and trying to live with little regret. I enjoy various outdoor activities in search of treasure such as: fishing, camping, hiking, kayaking, day on the beach, plundering, sword fighting, and surviving, etc. Also an occasional picture show (movie), museum (fer plundering), road trip (to me humble stomping grounds) to spend time with my family and friends. I have a lot of patients and a great sense of humor (ask me plank) -- although it can be a bit sarcastic (until i hear the splash). My upbringing was from old fashioned pirating values, I believe in the Almighy himself, me Family and me ship (Country). At some point I would like to do some traveling both in and out of country. Some of the places I would like to raid and plunder - Grand Canyon, Australia, Ireland, Stonehenge, and the Mayan Ruins, amongst others. I have been blessed with a great job and strive to do better, recently I started back to school for my BS in IT (Privateering). I am looking for a lass that enjoys life and all the beauty God has created; being family oriented is a plus (a must). This lady needs to be Christian, honest, loyal, have a good sense of humor and want to have some deckhands (chilren) at some point.
My Photos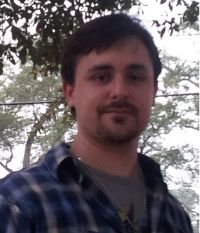 NO STINKY DATES Amazon Ads
Find Other Singles In
Alabama!



















NO STINKY DATES Amazon Ads




Pirate Related Sites
Pirate Blog Sites
Online Dating Sites
Webcam Sites
Personals / Chat Sites
Miscellaneous
FIND Other Singles In
Alabama
Ad Partner